Well done to Associate Richard Clough, who took part in the 7th Dalmatian Bike Ride in support of St David's Hospice Care. There were a record number of riders this year, 384 spread over four different routes! The ride is going into its 8th year in 2019 and approaching £250,000 raised, the event keeps going from strength to strength. The 45 mile ride along the Monmouthshire and Brecon Canal from Brecon to Caerleon passed plenty of bridges!!
For more details of this charity, here is a link to their webpage.
http://www.dalmatianbikeride.com/aboutus/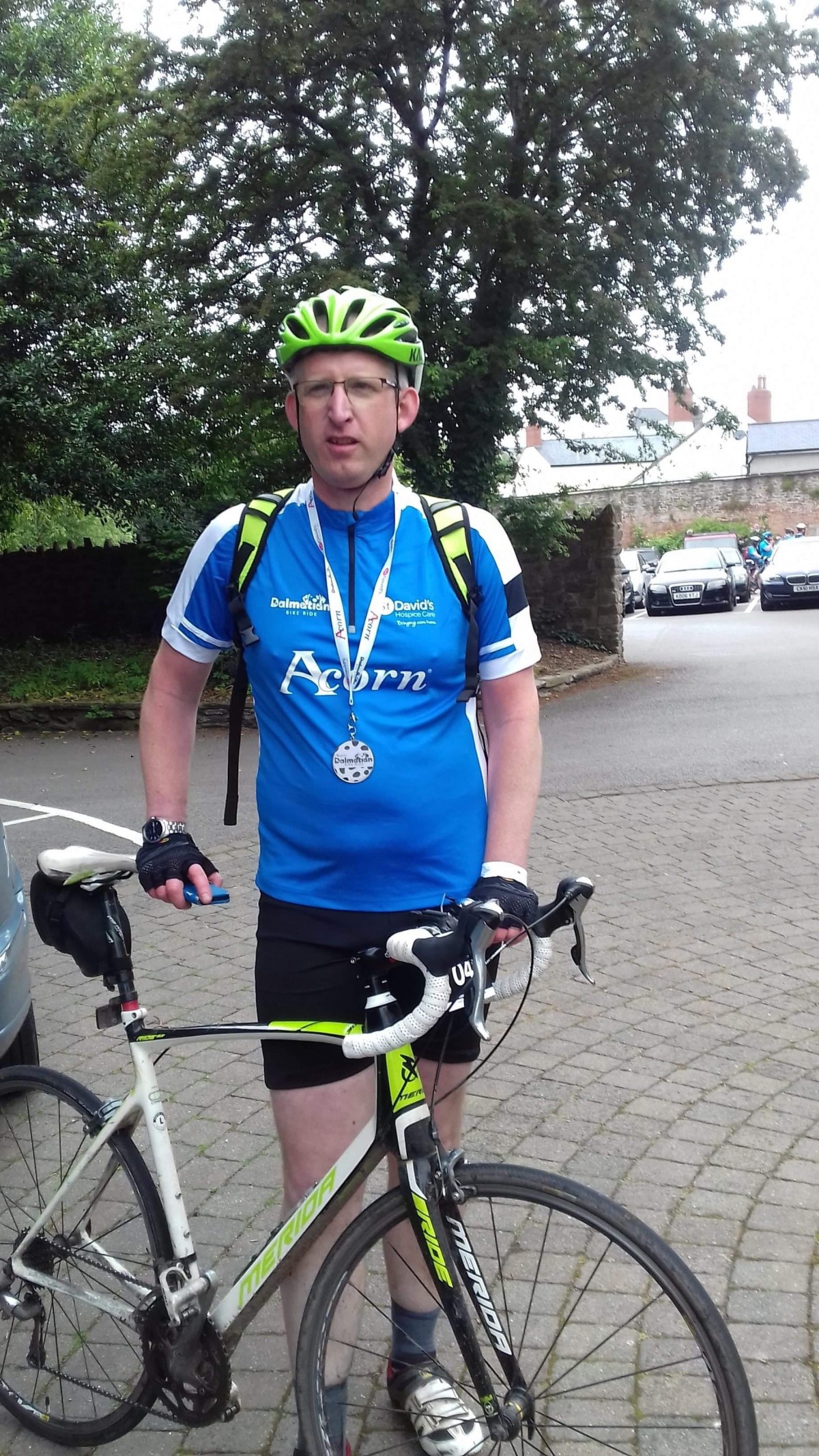 Posted on the 14th June 2018 at 4:08pm.