Gareth Davies presented the Annual Bridge Lecture for the Graduate & Student committee of the ICE East & West Midlands to a packed lecture theatre at Warwick University last Tuesday - 4th February.
It was good to see Professor Roger Johnson in attendance, who has been a consultant and friend of Cass Hayward for many years.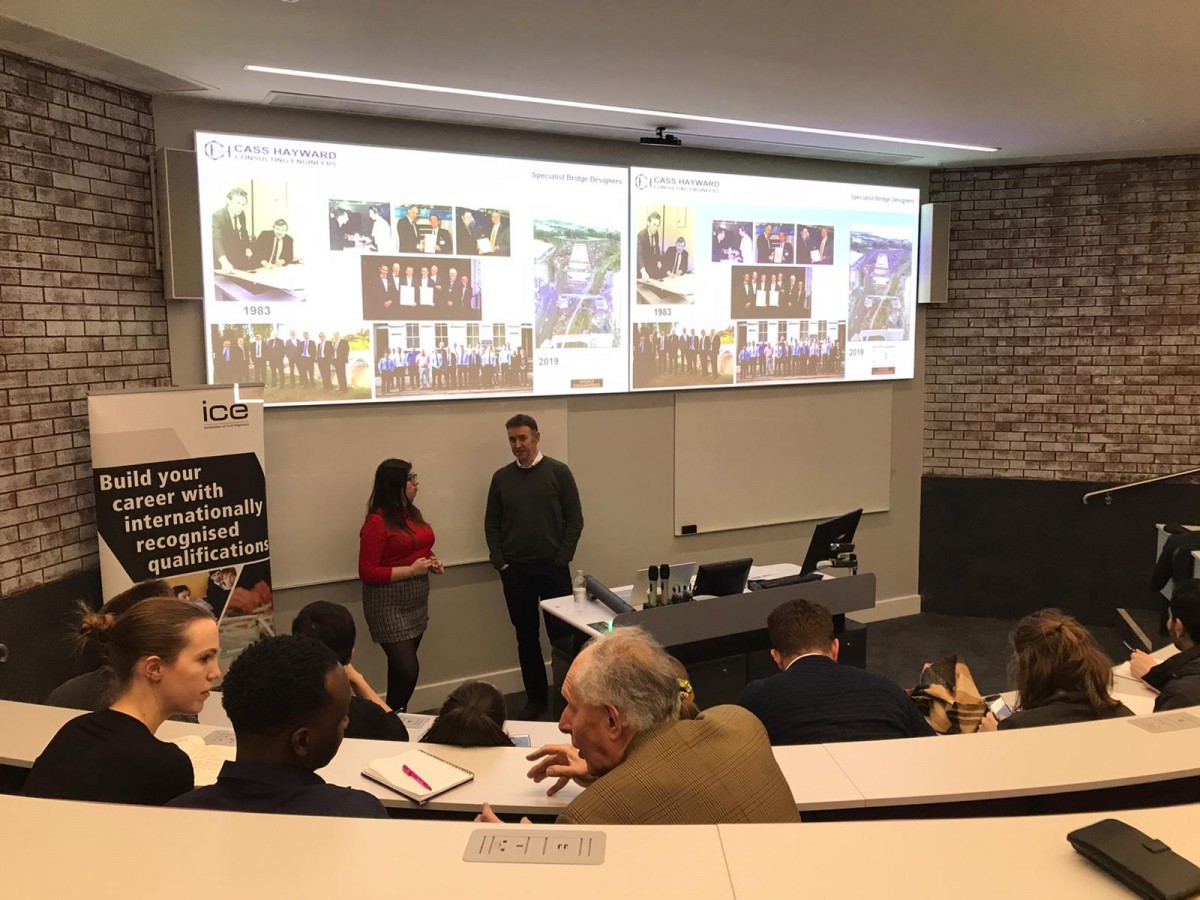 Posted on the 10th February 2020 at 4:38pm.